Restaurants and cafes
Starbucks
Coffee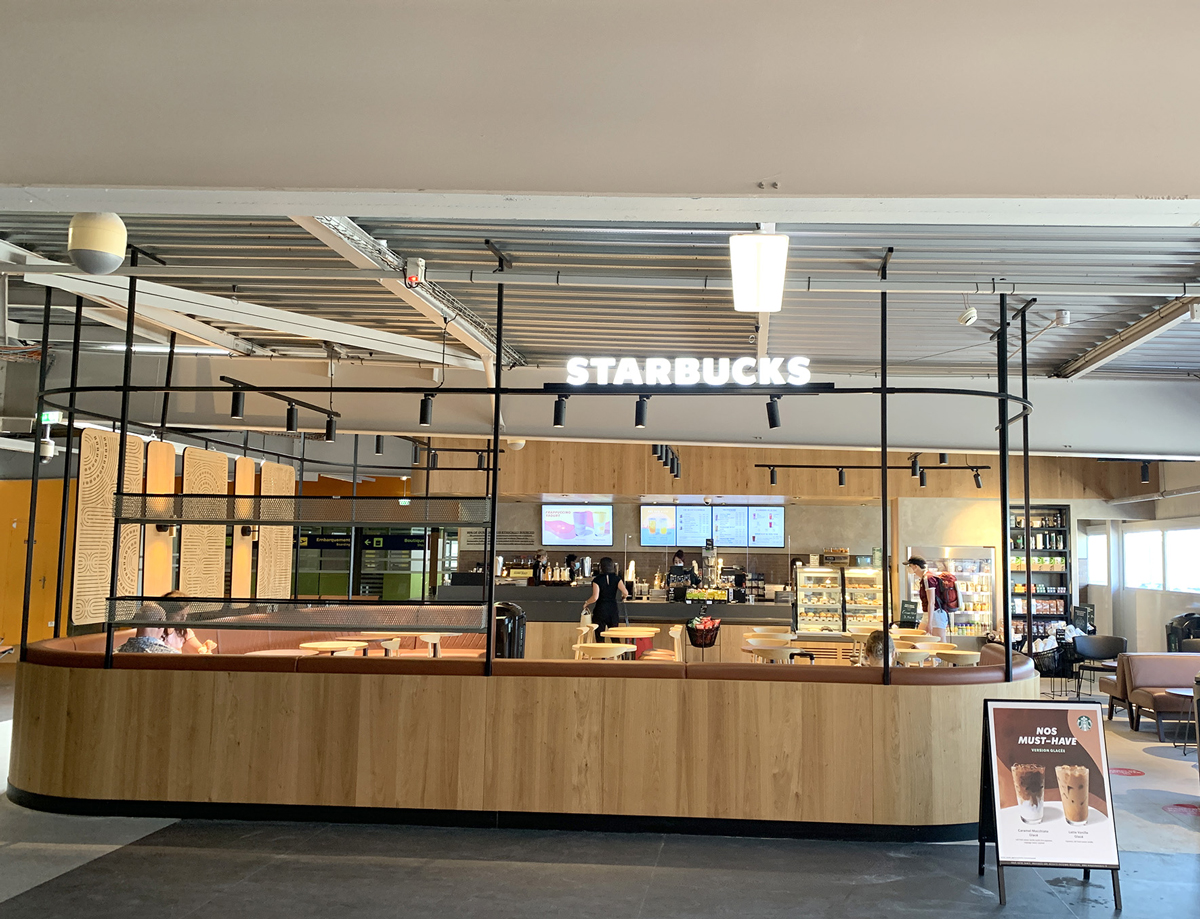 « Starbucks, much more than a coffee »
Since its arrival in France in 2004, Starbucks has been selecting its coffees from among the best in the world to roast them, in order to disseminate the unique know-how acquired in Seattle for nearly 50 years.

In your coffee shop, you will find a wide range of hot drinks, from the essential Latte to the famous Caramel Macchiato, but also cold drinks, such as the Frappuccino, which can be made to order, or even refreshing iced teas. Their recipes evolve with the seasons, to always offer you new flavors to discover.

Comfortably seated, you can accompany your drink with a salad or a sandwich, for a real lunch break. As for the gourmets, they will be delighted with a selection of sweet treats, to be enjoyed as you wish throughout the day.
Location
Terminal 1 - Hall A
Starbucks - Terminal 1 Hall A - Departures
Phone : -
Useful information
:
Opens every day depending on flight schedule
Terminal 1 - Hall B
Starbucks - Terminal 1 Hall B - Departure area
Phone : +33 (0)4 42 14 23 86
Useful information
:
every day from 5:00am to 9:00pm
Terminal 2
Starbucks - Terminal 2 - 1st floor
Phone : +33.4.42.14.23.86
Useful information
:
Opens from 5am to 7pm closed Tuesdays, Wednesdays and Thursdays